Subscribe to our newsletter and receive a selection of cool articles every weeks
Matsumoto Folkcraft Museum - seto, mino
 I went The Matsumoto Folkcraft Museum* in Nagano prefecture at summer vacation.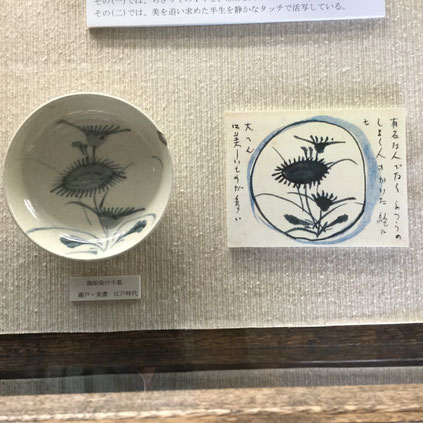 A Seto, Mino dish has beautiful picture(see picture). It was made in edo period(mid-century)
Seto, Mino region is near to Kyoto(old capital city in Japan. Kyoto was the center of tea ceremony. The tea ceramic began to make in Mino region.
Seto, Mino region has been developed as big ceramic center.
In Seto, Mino region ki-seto(yellow glazes), seto-guro(black glazes), shino(white glazes) ware is famous now.
1313-1 Satoyamabe, Matsumoto-shi, Nagano-ken 390-0221, Japan
+81 263-33-1569
Take the bus from Matsumoto station
9:00am - 5:00pm (doors close 4:30pm)
Closed Mondays etc. (please check at HP)
photo is OK.
Your Email Address Will Not Be Published. Required Fields Are Marked *