You will also find your favorite artists and enjoy your daily meals more and more with beautiful tableware.
AtudioAT Tomo Yamaguchi & Asako YamaguchiAtudioAT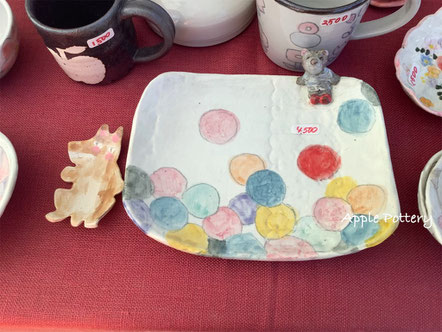 They are also popular among Chinese customers, and Chinese speakers have been buying baskets full of their wares since this morning while talking on their cell phones. Is it stocking up?
Yes. The cuteness of these strawberries transcends national borders and captures people's hearts.
The decorations and animals that frame the strawberries, anyway, are really beautiful.
The borders are decorated in a flower shape and other details.
The light blue and strawberry colors match each other,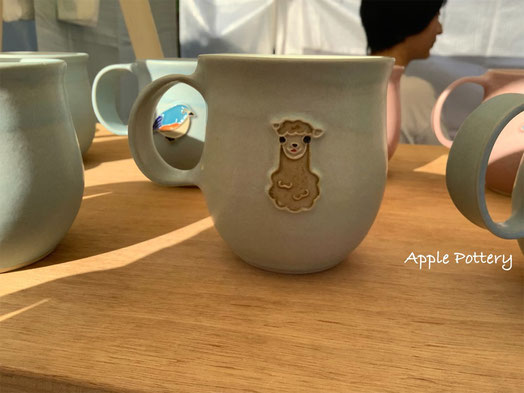 The beautiful milky pinks are reminiscent of Lucy Lee.
It reminds me of the Habsburg castles and decorations in Vienna and Budapest, where milky pastel colors were often used.
This color is typical of the artist, who is from Europe.
Although the glaze is generously applied, there are some areas where the clay is faintly visible.
The materiality of the clay and the gradation of the glaze are lovely.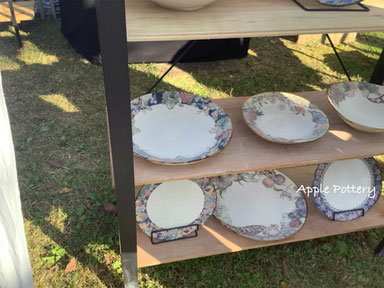 The small multicolored flowers and animals on a milky white background are adorable.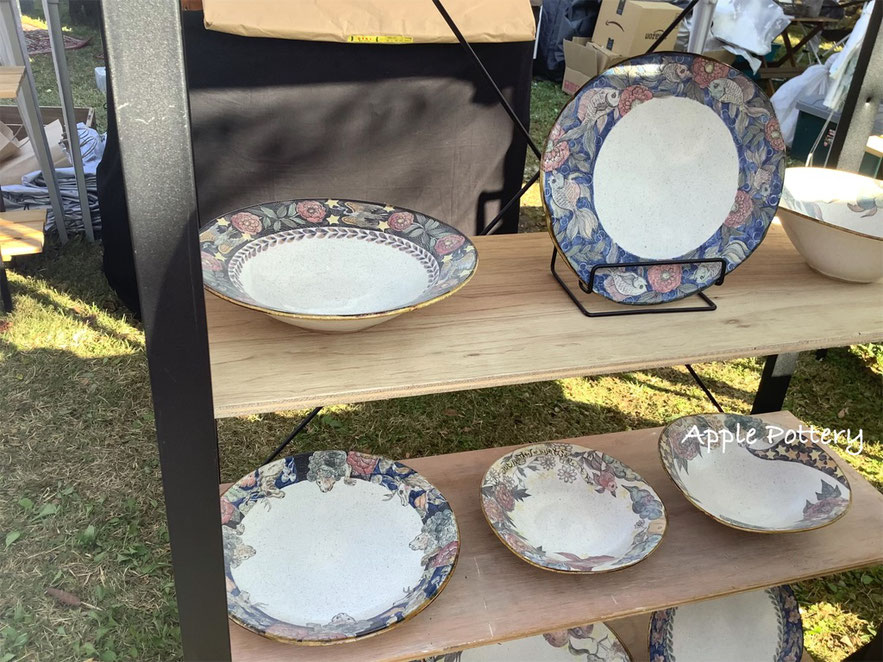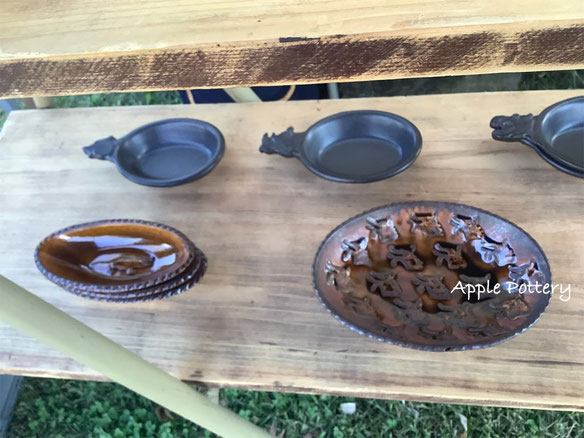 I first saw his work at a nearby art museum when my son was still small. I was fascinated by the tiger object.
His artistic sense is also demonstrated in his ceramics without regret.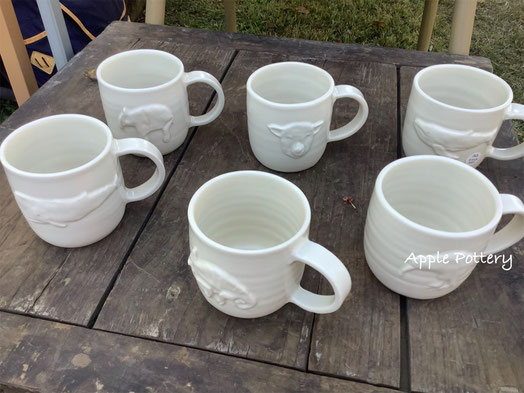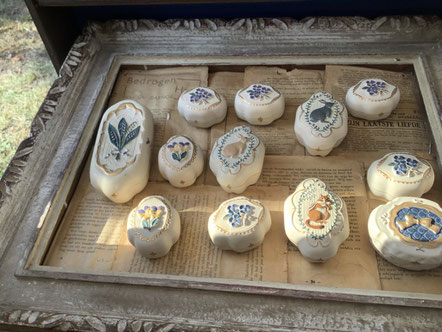 The blue texture and shape are wonderful. It makes me want to drink cafe au lait by the sea.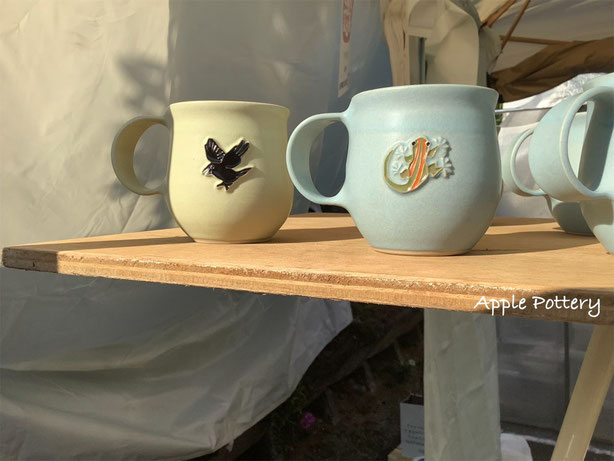 The animals drawn on a steel blue background are very nice.
Kenichi Sakurai 桜井ケンイチ さん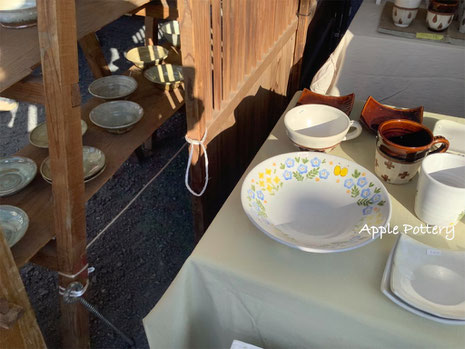 The bright lemon-colored bullet train and dinosaurs are wonderful.
The bright lemon-colored bullet train and the dinosaurs are a nice touch.
Toshiyuki Haramura 原村俊之 さん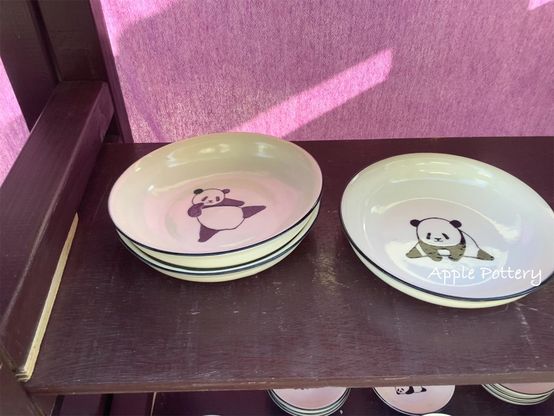 The dark blue animals with brown borders are very nice. I feel the beauty of the Japanese style of the blank space in this dish.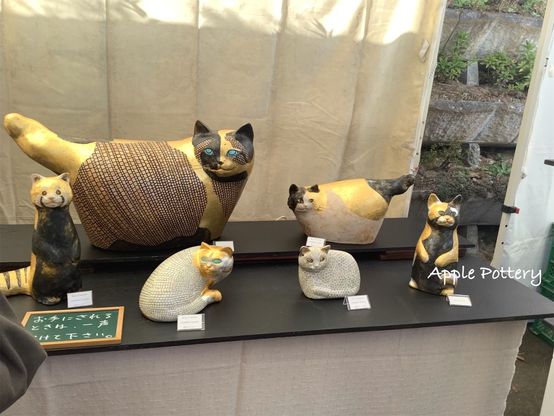 This is Natsumi Ohta's pottery.
The pastel pink, purple, and light blue color dots are lovely.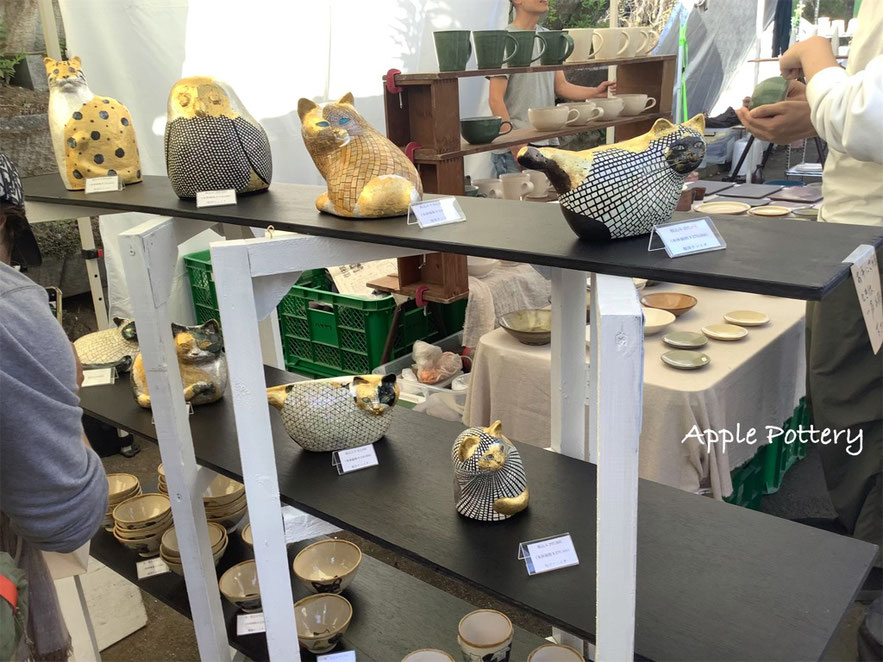 志村和晃さん kazuaki shimura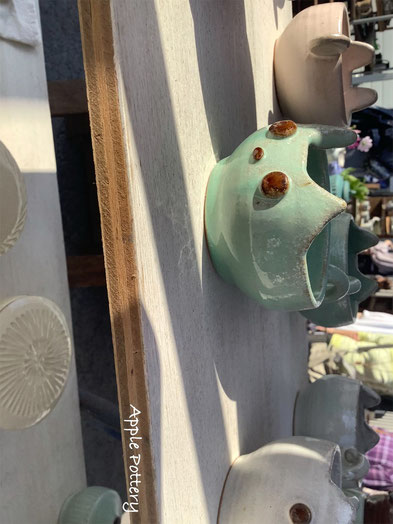 The small, colorful patterns on the milky-white base are lovely. The brown rim also creates a nostalgic atmosphere.