Subscribe to our newsletter and receive a selection of cool articles every weeks
Eki noriko's bowls-potter in Mashiko
I went Mashiko for Mashiko special pottery market. Big pottery festival held in Mashiko from 29th March to 8th May in 2016. It was a big pottery festival in Mashiko. About 500 tent shops are there.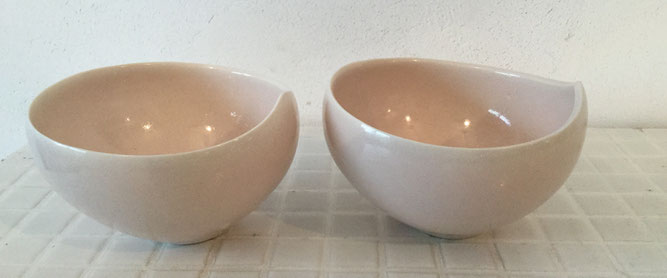 I bought Eki noriko's porcelains at that festival. Ekinoriko Eki. Lives Mashiko-machi Haga-gun, Tochigi, Japan. She graduated Joshibi University of Art and Design.
Elegant and soft
Her porcelains are very elegant and soft. Her porcelains are made from ceramic stone powder, so it looks cool and polished. But the Shape and color of her porcelains are warm and soft. Also, I felt the Japanese form, Because they are left-right asymmetric and very simple.
Functionally
I can use this bowl for tea, café, soup, salad, yogurt, etc. They are thin and not so heavy. They are deep cups with curves at the brim, so I don't get very hot to drinking tea or café with no handle. They are very useful!
Reference
Your Email Address Will Not Be Published. Required Fields Are Marked *