Subscribe to our newsletter and receive a selection of cool articles every weeks
Visit Genemon Kiln! Akitaaki
Handmade! From roar to painting
Genjiemon vessels are handmade from Ryo, Shimodo, Book Kiln, Top Picture to Top Picture Kiln.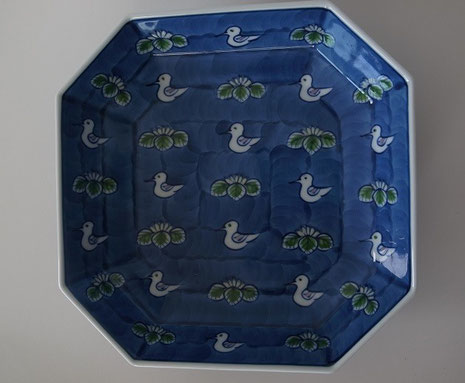 Made from skilled techniques that have been cultivated in Arita for many years. It requires perfect work in the production process.
Nervous ground road work
I showed you a little work place with a edge, but I felt that it was difficult to inherit traditional crafts again ~.
 It's a gorgeous vessel, but it's a very geodetic task that is tiny and nervous!
I didn't say it was colored! Beautiful gradient
If you look closely at the painting part, you can see that the color is not bett and there is a subtle gradient.
Compare handmade painting and machine building
If you have the opportunity, try comparing handmade paintings with those that are not ~. You can understand the delicacy and beauty of handmade.
Skilled painting!Highly rated in the world and in Japan
The current style of pottery in the Genemon Kiln is highly regarded in Japan as well as in the world. The painting swells that require skill, especially in succession to tradition, are amazing!
Minamoto Genemon Tadamoto!
At the Genemon Kilo in Arida, there is a beautiful garden, and there are many pieces of pottery and pottery from Genemon.
Nice lidted animal pattern bowl ~.
A large ball of fishbowl, a lamp of pottery and a beautiful blue of pottery will be reflected naturally!
●Genemon kiln Akita Kilmoto
〒844-0023
2726 Maruo, Urita Town, Nishimatsuura County, Saga Prefecture
There is also a Tokyo store!
● Genemon Kiln Tokyo Store
〒104-0032 Yachochi Hori 3rd Street, Chuo-gu, Tokyo 10 −1 Shrine Yamado Building 1F
Your Email Address Will Not Be Published. Required Fields Are Marked *