Subscribe to our newsletter and receive a selection of cool articles every weeks
Pottery shop & cafe in Japan
Pottery shop & cafe in Japan
c

afes

 and restrants in Tokyo 
i
ntroduce pottery c
afes &  restrants that serve beautiful dishes and cups
.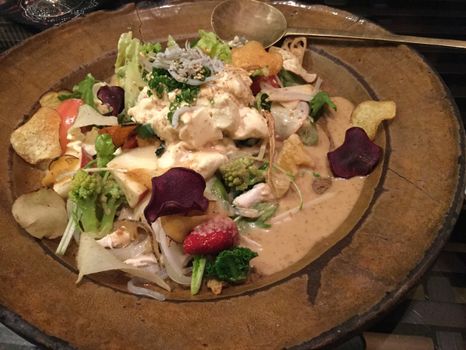 norabo in Nishiogikubo is a Japanese food restaurant serving local vegetables and fresh fish. The food was served with beautiful Japanese pottery.
The interior decoration is Japanese old country style. The set meals are about 4000 and 5000 yen.
Norabo is a popular restaurant in Nishiogikubo where you can enjoy local vegetables and fresh sashimi.
We are also particular about tableware, and you can enjoy delicious dishes on beautiful plates!
Address:
4 Chome-3-5 Nishiogikita, Suginami-ku, Tōkyō-to 167-0042, Japan
167-0042東京杉並区西荻北4-3-5
From Nishiogikubo station It takes 5 min on foot.
Your Email Address Will Not Be Published. Required Fields Are Marked *