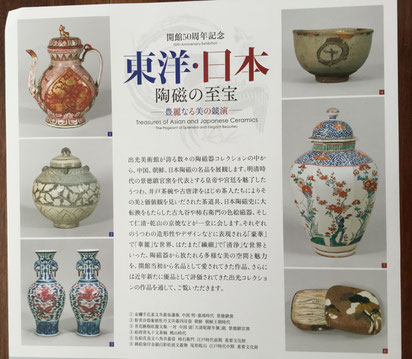 I went an exibition- Treasures of Asian and Japanese Ceramics* in Idemitsu Museum** of arts.
Please see the picture. At this picture, the  left side is Asian(China and Korea) Ceramics and right side is Japanese ones.
I felt both Asian(China and Korea) and Japanese ceramics are very and beautiful. Many of China and Korea ceramics are very elegant.
But I felt some tendency for Japanese works. It is beautiful that many of Japanese Ceramics and potterys have white space or blank space. (see) 
Also Many of Japanese works are pottery (Many of China and Korea works are Ceramics ). Many of Japanese works is likely soft and mild, because they are pottery.