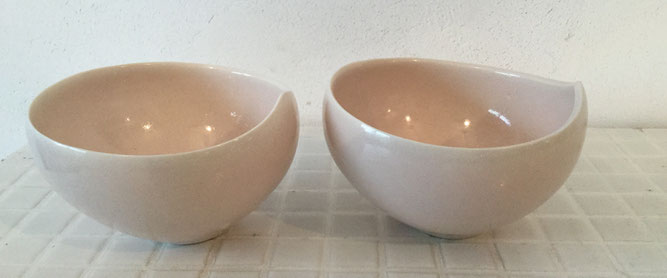 I went Mashiko for Mashiko special pottery market. Big pottery festival held in Mashiko from 29th March to 8th May in 2016. It was big pottery festival in Mashiko. About 500 tent shops are there.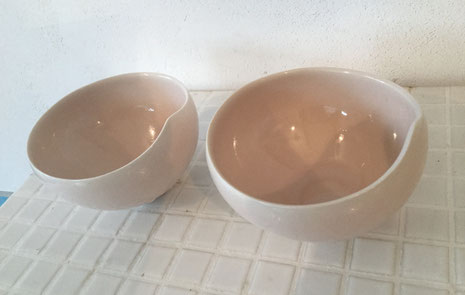 I bought Eki noriko's porcelains at that festival. Ekinoriko Eki. Lives Mashiko-machi Haga-gun, Tochigi, Japan. She graduated Joshibi University of Art and Design.
Elegant and soft
Her porcelains are very elegant and soft. Her porcelains are made from ceramic stone powder, so its looks cool and polished. But Shape and color of her porcelains is warm and soft. Also I felt Japanese form, Because thay are left-right asymmetric, and very simple.
Functionally
I can use this bowl for tea, café, soup, sald, yoghurt etc. Thay are thin, and not so heavy. Thay are deep cup and having curve at brim, so I don't feet very hottness to drinki tea or café even if no handle. They are and very useful!
Reference