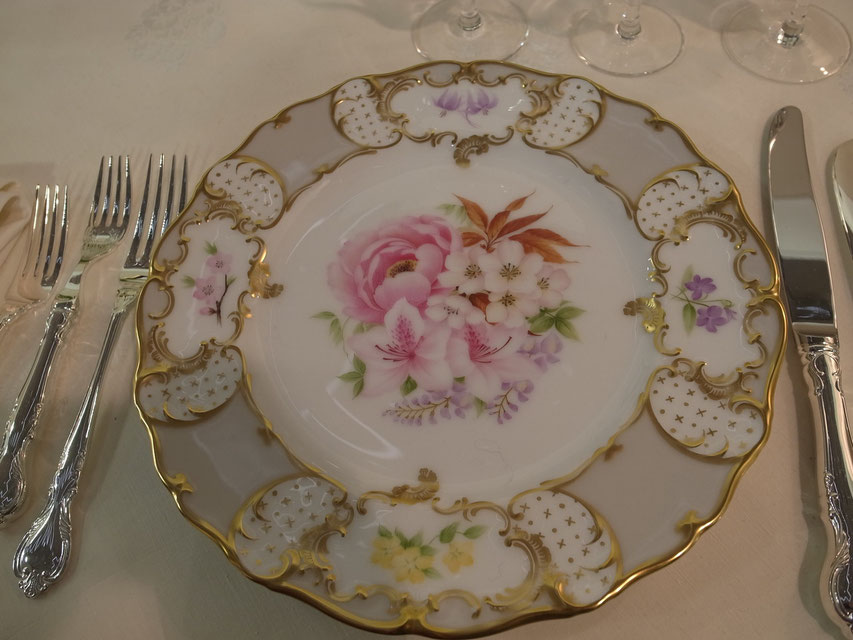 I went at Tableware festival at Tokyo Dome (2016.1.31-2.8,)*. Okura Touen has special exhibition at Tableware festival . 2016年の東京ドームのテーブルウエアフェスティバルの大倉陶苑の展示です。
Okura Touen(OKURA CHINA, INC.) was established 1904 for the purpose to create more refined and noble porcelain ware.
 Okura Touen are used at the Imperial Household Agency. OKURA CHINA, INC. is a group company of Noritake at present.
Okura China had been fired at intensely high heat -1460 degrees for its whiteness and durability. Okura China include 70% kaolin
BLUE ROSE series
BLUE ROSE series is painted after gazed ware is fired.  After painting it fired again.
Flower Dishes
Traditional Japanese-style painting
Tea cups