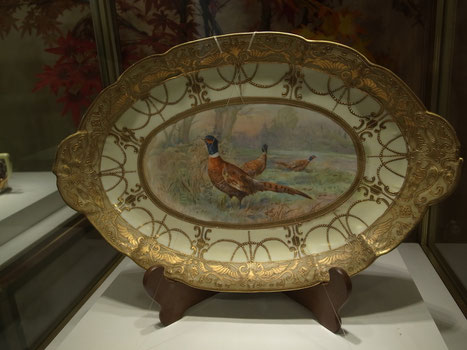 I went at Tableware festival at Tokyo Dome (2016.1.31-2.8,)*. Noritake Co., Ltd. has special exhibition . 
Noritake was established 1904. Noritake makes beautiful, white, refined western ceramic tableware in Japan.
Old Noritake has been popular in Europe. Especially pictures of Japonism in art nouveau of Noritake has been popular. Even current  Noritake collection has Old Japanese pattern and style.
*Tableware festival has been hold every year since 1998. It is big pottery festival in Tokyo. The potterys from all over Japan are there.
Mt Fuji
Dishes of Japanese flower pattern
For tea
Flower pots
Tablewares
Series
Small articles