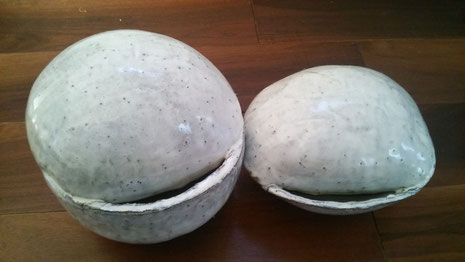 I made the flower vase by using the technique of West Africa at the special Sogetsu HQ Plastic Arts Course.
Teacher was Machiko Ogawa. She is  famous airtist. 
Her pottery is sole out at her exhibition in Tokyo.
She has been to West Africa for several years with her husband. She make her pottery by the technique of West Africa

How to make West Africa potttery
 "bang and stretching"
1 prepare the pottery that is the ball size.
2 put the cray at the pottery that is the ball size
3 beat clay with a stick and stretch it out